Every season comes with changes to a game play, like ADC jungle, and in order it to work Rito must balance it before season start so it won't be abused by players. And ofc some champions will become OP (over powered) now that means you will see some champions that you just don't see at all. Here is few champions that will rune your day in this preseason.
We start with Dr. Mundo. He is our favorite idiot in League that We love to play a few games a month, changes to overall game made Mundo indestructible and that sound of infested clever will haunt you when you go to sleep (if you want to be mean to lol player just change his/her notification sound with sound of infested clever hitting a target, results are amassing). He does a lot of damage have a lot of HP, insane amount of sustain, excellent mobility, great jungle clear time … he is just op, broken like nothing before. Nerf hammer is aiming at him so use opportunity to to cause nerd rage all over the world.
Next on list is Darius, oh yeah, DA DUNK MASTER OF DOOM, he will broke your dreams, kill your teddy bear, pour gasoline on on you and play with lighter while nailing your long time girlfriend. Now how is he gonna do that? well answer is simple, with his Q, W, E and R with help of new masteries. 18/12/0 all the way. Now in some games you will dominate top lane, place where you will find this brute, but you can not escape his E even if your team collapse and kill DMOD (dunk master of doom) he will do so much damage until he die that rest of his team left to do is clean up. Don't forget his Q now heal him a lot while it does a lot of damage. Don't worry his activities are noticed by nerf hammer and we hope it wont see "eve/olaf scenario" all over again since we all enjoy dunking here and there.
JAX IS BACK.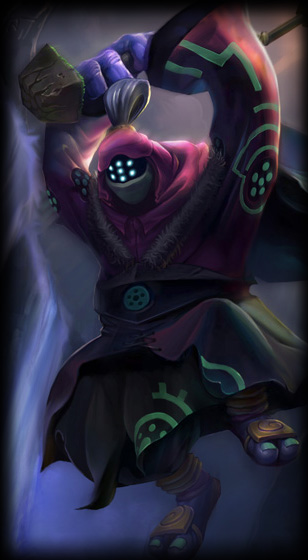 Finally some one with real skill when it come to using everything for a weapon. Good old Jax will see summoner rift once again as long as you buy new GUINSOO'S RAGEBLADE! Now Jax it self is not OP unless you buy an item that make him tower stomping machine that he use to be, only problem is he is dooing it to champions now, but it's weakling meta is the thing now so i expect to see more Jax even when they nerf GUINSOO'S RAGEBLADE! So we will see more league videos on youtube with "can't touch this" playing in background while Jax is using his E abuility.
Now we will see more and more of OP champs rising to surface and preseason goes and we have more time to test them out, so as always have a miserable preseason even if you are regular everyday League player without illusions of grandeur.